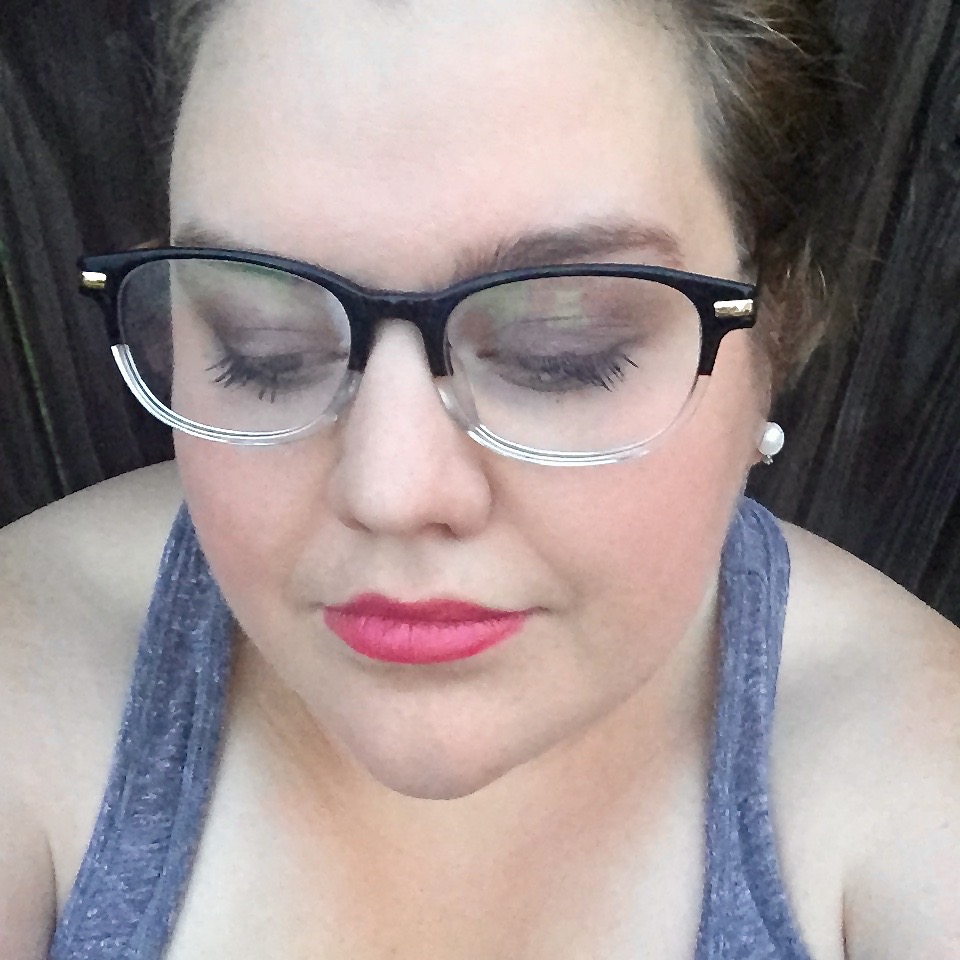 Even though I'm no longer in school, heading into fall still marks the time for me to transition my look and my wardrobe and with that comes accessories. I've been loving having options for glasses, so when Firmoo reached out to me about reviewing one of their new styles I couldn't resist. In case you're not familiar with Firmoo, I've written about them in the past here and here. Firmoo offers stylish prescription and non-prescription glasses at incredibly affordable prices.
Of the three pairs I've reviewed now, this pair is by far my favorite. This is style DBSN62136 and they retail for $39. I love these acrylic frames that are solid black on top and clear on the bottom. They are such a fun balance of trendy and polished. You find all of their new styles on their daily arrivals page.
These glasses sit well on the face and I like that there are no nose pads to adjust. The hinges and metal sides of the glasses are also sturdy and haven't loosened at all so far. I know on my last pair, I mentioned some concerns about the lenses, but the ones in this pair are crystal clear.
As usual, Firmoo's customer service has been excellent and they are on top of communication. They will go above and beyond to make sure you are satisfied with your glasses and if you're not will work to make it right. They have become my go-to for my glasses!
If you're a new customer to Firmoo you can sign-up to get 15% off your order. From time to time Firmoo also does promotions where you can get your first pair free.
Disclosure: I received this pair of glasses gratis from Firmoo for the purposes of writing this review. All opinions are my own based on my personal experiences with the product.