A while back I posted that I was participating in the Creative Blogger Swap hosted by Emilie Lima Burke. I had a blast shopping for this swap and was so excited to receive my package from my partner. I was paired up with Alex from Glitz, Glitter, Gl[Amoure] and she picked some things that were definitely right up my alley. Here's a look at what was in my package. (Sorry if the pictures were a little dark, was doing my best with my phone this evening).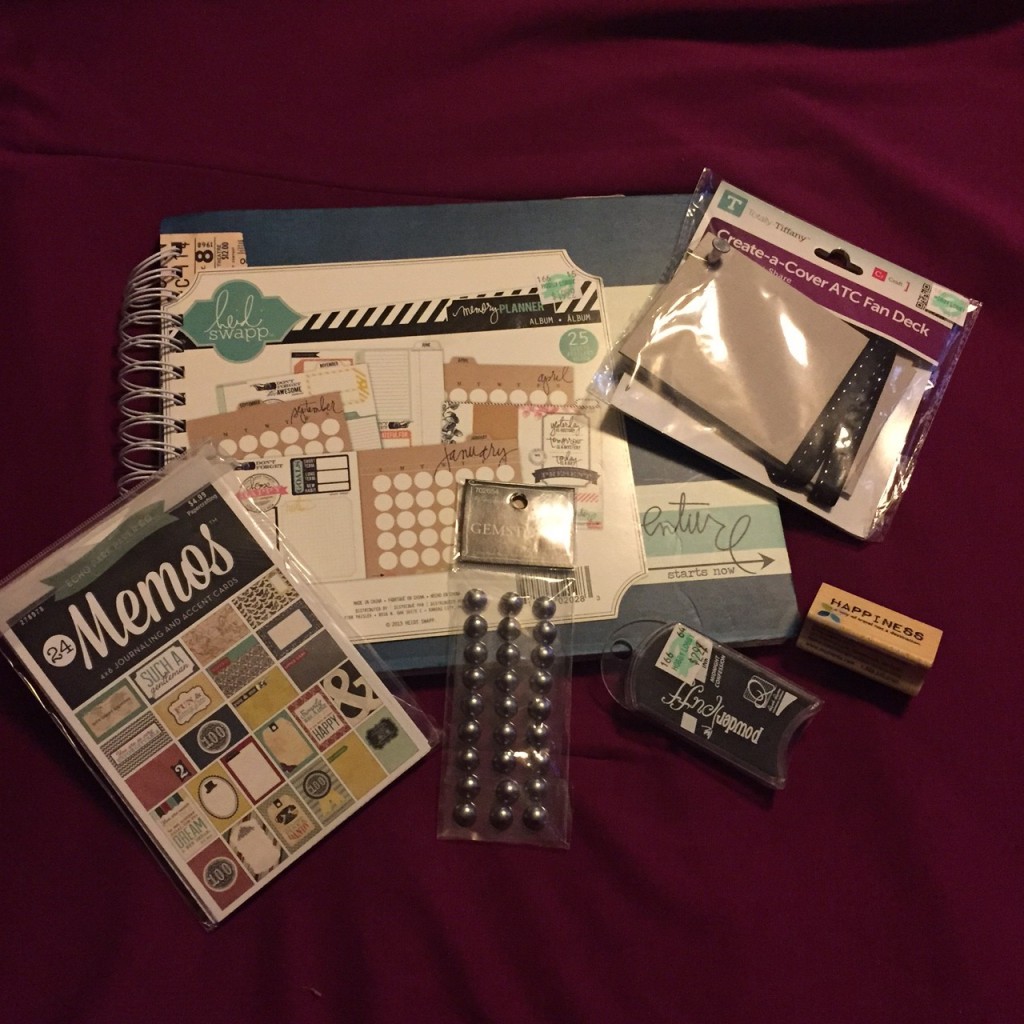 She sent:
A pretty awesome year long Heidi Swapp planner/scrapbook
Journaling cards
Decorative Pearls
A Happiness Stamp and Ink Pad
ATC Fan Deck
I'm most excited about the Heidi Swapp scrapbook as I know I will definitely make use of this. Here's a peek at the page for August. How cute is that?!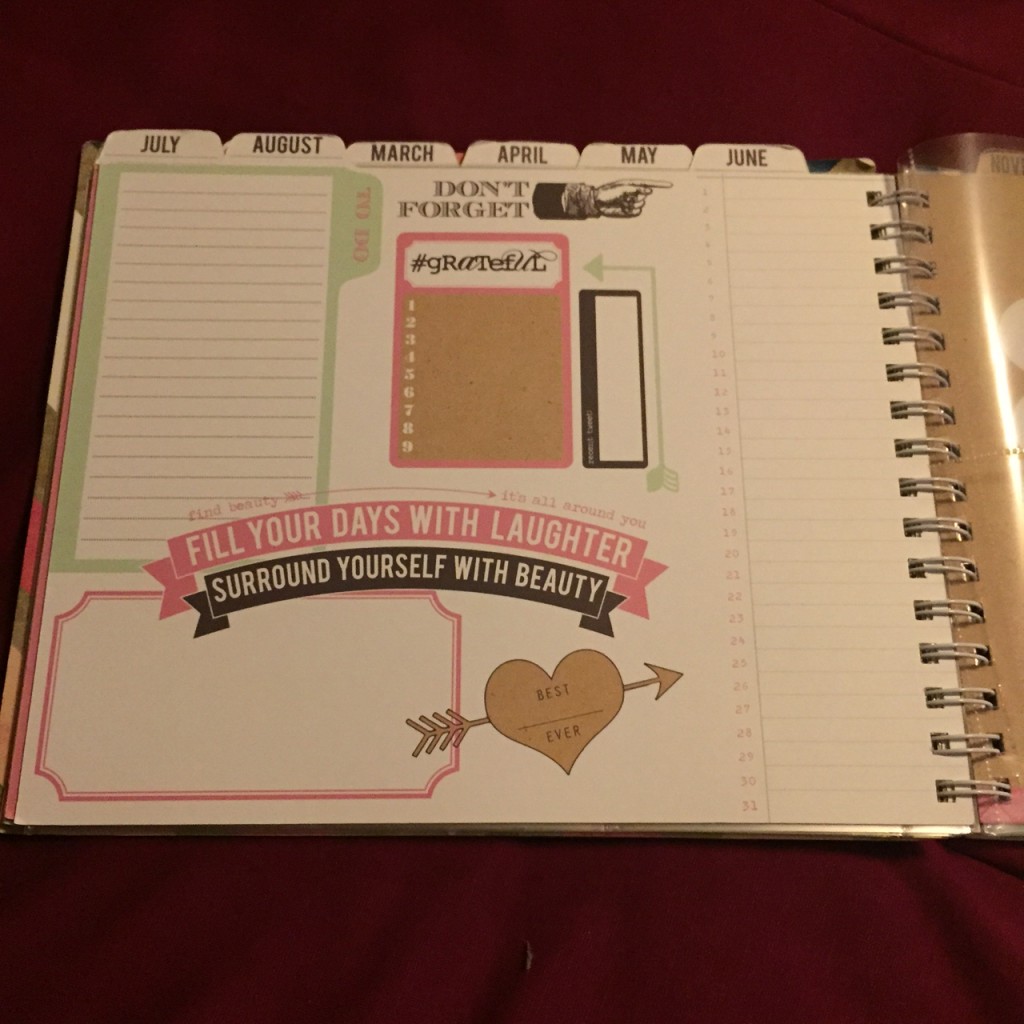 I will also make great use of the journal cards in my scrapbooking and my One Little Word project. Here's a better look at those and that adorable happiness stamp.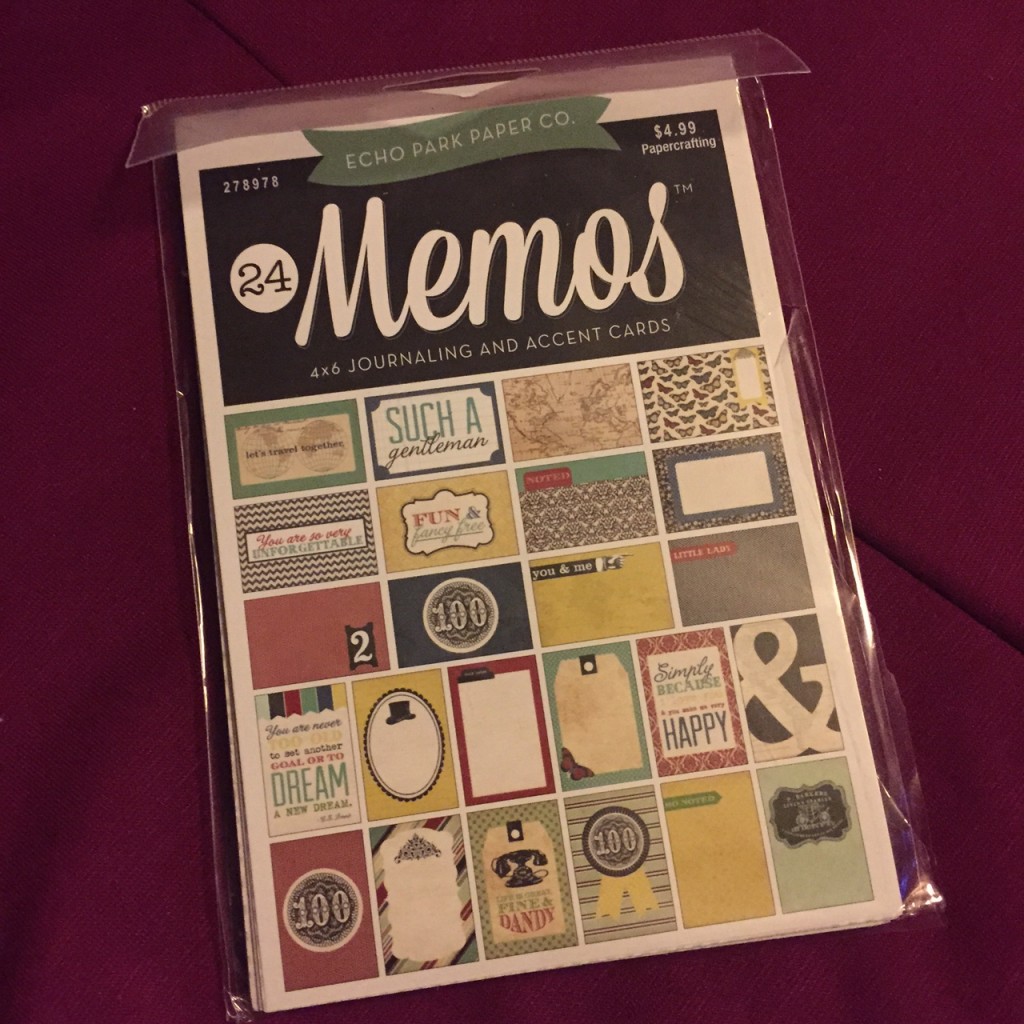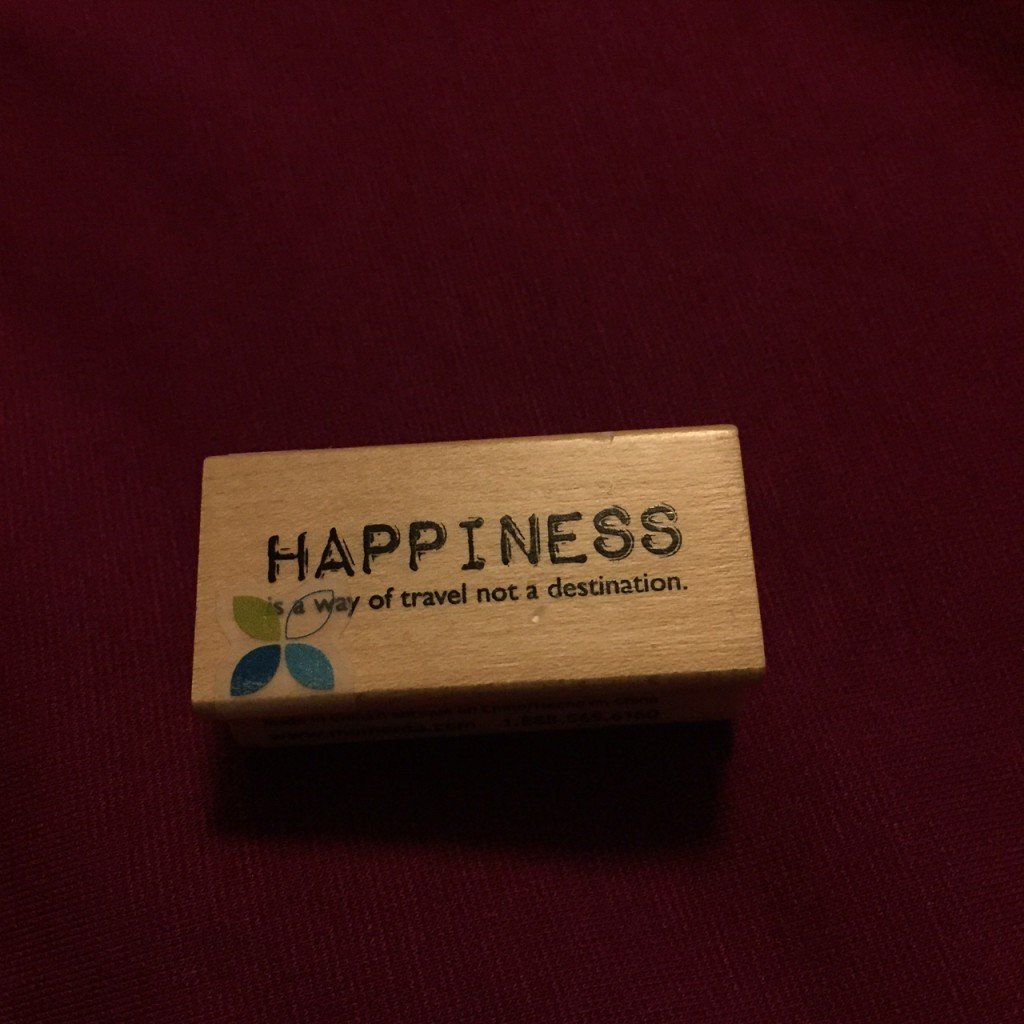 Thanks so much for the great stuff Alex!