I am constantly on the hunt for good skin care. Over the last few years, I have developed particularly sensitive skin and this has made it increasingly difficult to find products that not only work, but are gentle. When I was contacted about trying a line of products from Lindi Skin, I was happy to test them out. Spoiler alert: I'm in love.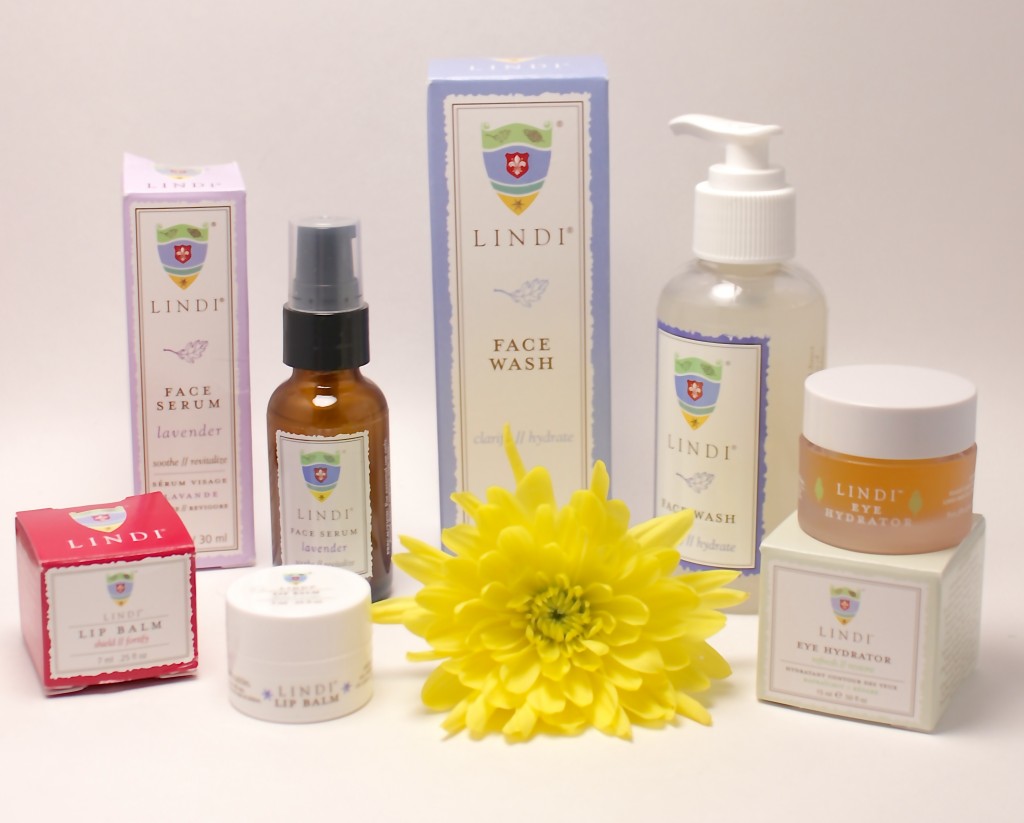 Lindi Skin products are incredibly gentle and incorporate healing botanicals. Originally formulated for patients undergoing cancer treatment, Lindi Skin products are great for anyone with sensitive or chapped skin. All of their products are made in the USA, not tested on animals, and are backed by a 30-day 100% satisfaction guarantee.
Before I even opened up or tried any of the products, the packaging struck me right out of the box. I love the boutique, spa-like feel. All of the packaging is sturdy and functional, and it will look super pretty on the bathroom counter.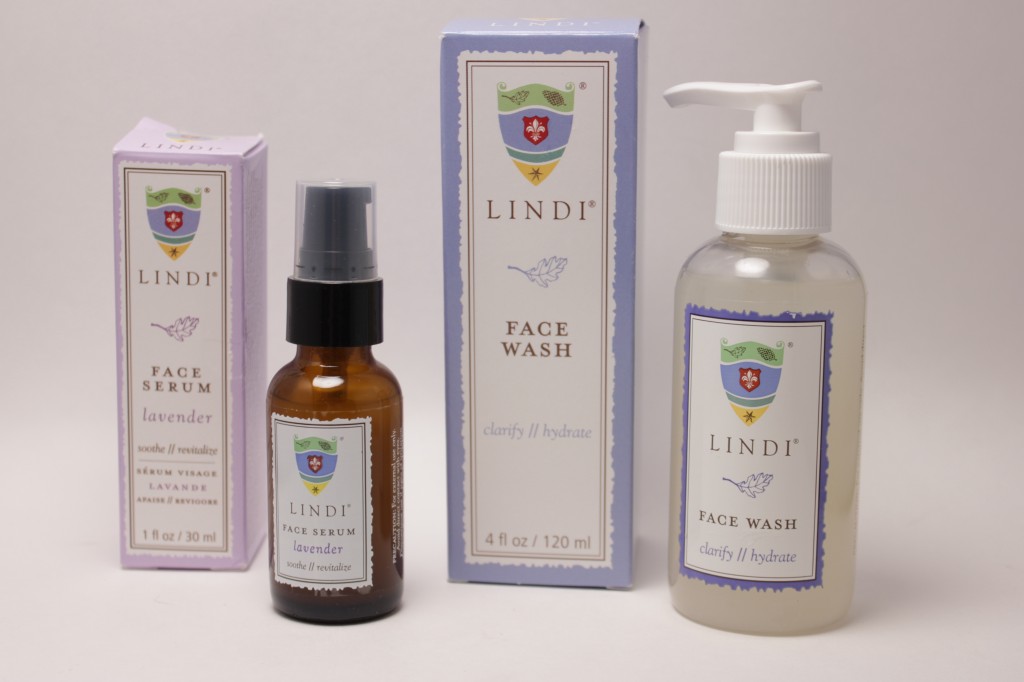 The first two products I tried out were the Face Wash ($22 for 4 oz.) and the Face Serum ($40 for 2 oz.). I am probably biased about these products because they both incorporate lavender into their formulas, which is my absolute favorite botanical ingredient.
I use the face wash as a first step in my nightly routine. It's described as an alternative to soap and it's a very gentle, but effective, non-sudsing cleanser. I feel like we often associate sudsing with cleansing for products like face wash and shampoo and to be honest I was a little skeptical when I didn't get the lather I'm used to. But I found that I like this just as much, if not more. It's formulated to preserve your skin's natural pH balance while washing away dirt and oils and providing much needed moisture. You use it just like a regular cleanser by massaging it onto a moistened face and rinsing it off with warm water. While your skin is still damp, move on to moisturizing.
The moisturizer I received was the Lavender Face Serum and, if I had to pick, this was one of my two favorite products from the lot. This is a soothing balm that is packing with botanicals and antioxidants. You pump a small amount onto your fingertips and massage it into your skin. This product worked wonders for soothing my irritated skin (lupus flare) and delivered a big dose of moisture to my face. It has a silky texture that glides over the skin without feeling heavy or leaving a residue.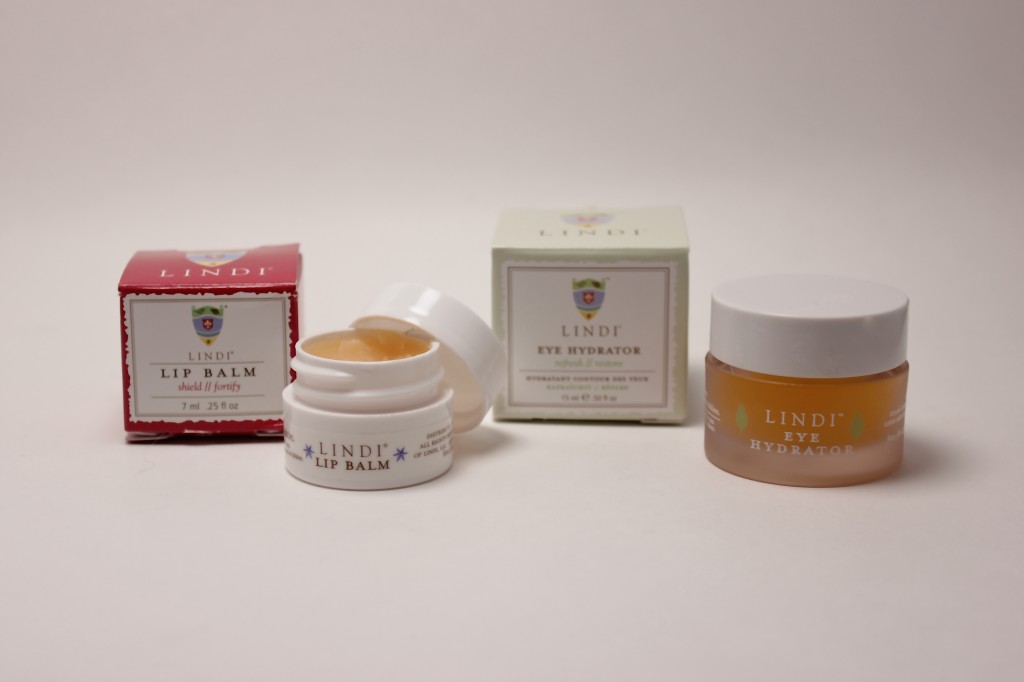 The second two products I received were the Lip Balm ($10 for .25 oz.)  and the Eye Hydrator ($30 for .5 oz). I am an avid lip balm user and to say I loved this one would be an understatement. It's tied with the lavender face serum for my favorite products. This balm goes on smooth and heals and moisturizes your lips. It has a faint vanilla scent and taste.Bonus: it can also double as a cuticle balm.
The eye hydrator functions like an eye cream or night cream to firm the skin around the eyes. This will probably be the product I use the least for two reasons. First, I don't have a need (yet) for an eye-firming cream. Second, I wasn't the biggest fan of the texture of this product. I usually imagine a gel to have a cool, smooth application. I found this product to have a sticky consistency more akin vaseline. I did try it out and found that the area around my eyes was smoother, but I didn't notice any major changes. However, if you're looking for an eye product that's not packed full of chemicals, I would definitely check this one out to see if it would work for you.
Lindi Skin knocked it out of the park with most of these products in my opinion and I'd encourage you to try them out for yourself, especially if you have a chronic illness that affects your skin like I do. In addition to individual products, they also offer package deals. One that I would recommend if you're interested in Lindi Skin is the Lindi Fight Back Pack ($30) that includes samples of 7 of their products (including the face wash and face serum mentioned in this post) and it comes with a $5 gift card.
As an added bonus, if you place your order before May 31, you can use BLOG25 to get 25% off and free shipping! They will also make a donation to the American Cancer Society's "Look Good, Feel Better" program for every purchase through this date.
Have you heard of or tried Lindi Skin? What are your thoughts?
Disclosure: I received the products mentioned in this post gratis for the purposes of writing this review. All opinions are my own based on my personal experiences with the products.