categories: Uncategorized
Sponsored by Glamulet

It's time to step away from all of the Halloween orange and put on the pink for Pink October. October is breast cancer awareness month and this is a cause that is close to my heart. Breast cancer is the most commonly diagnosed cancer among women and many of us know women who have been affected by it. It's important to continue to raise awareness for this issue, both through taking proactive action like doing regular breast examines and fundraising to continue to search for a cure.
As their contribution to Pink October, Glamulet has launched a line of limited edition bracelet and necklace charms to support breast cancer awareness. For every charm that is purchased, Glamulet is donating 50% of the sales to charities that support breast cancer. Check out their line of Breast Cancer Awareness Month products and consider purchasing a piece you can wear all year knowing that you're simultaneously supporting a good cause.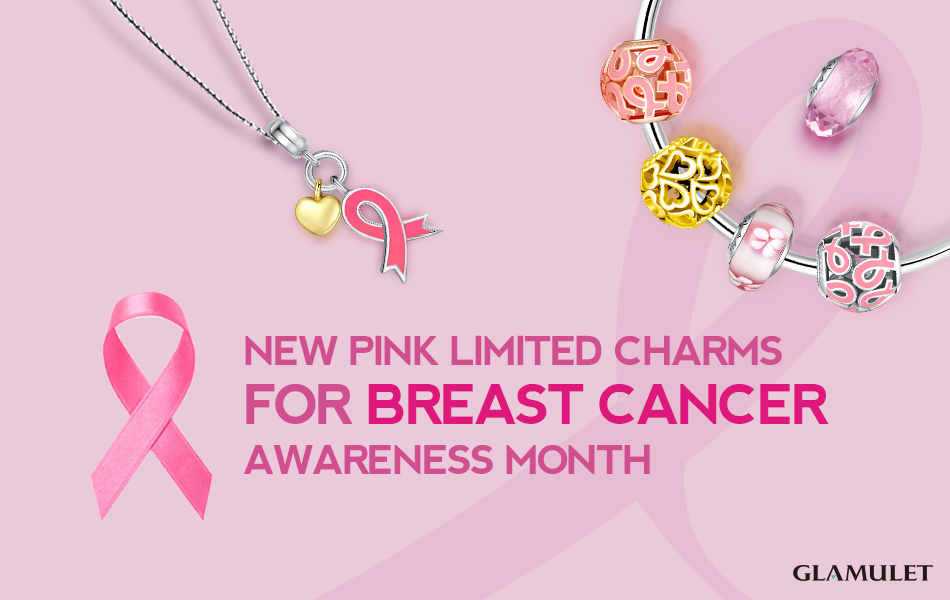 Here's a few of their limited edition charms and there are more options on the Glamulet website.

If you buy or have Glamulet charms, show them off using the hashtag #GlamuletPinkOctober. How are you celebrating Pink October?
Disclosure: This post was sponsored by Glamulet. All opinions are my own.