Most fashionistas have some leather pieces in their closet. Whether its that treasured designer leather purse, a leather biker jacket, or belt, the key to making these pieces last is properly caring for them over the years. I'll be the first to admit, I'm pretty bad about caring for my leather items, example A being the leather seats in my Mustang. But ever since the hubby bought me my first Michael Kors purse for our anniversary a couple of years ago, I've taken care and upkeep more seriously. So I'm going to walk you through how to care for a leather handbag today with products compliments of Leather Nova. You would use this same approach for your other items as well.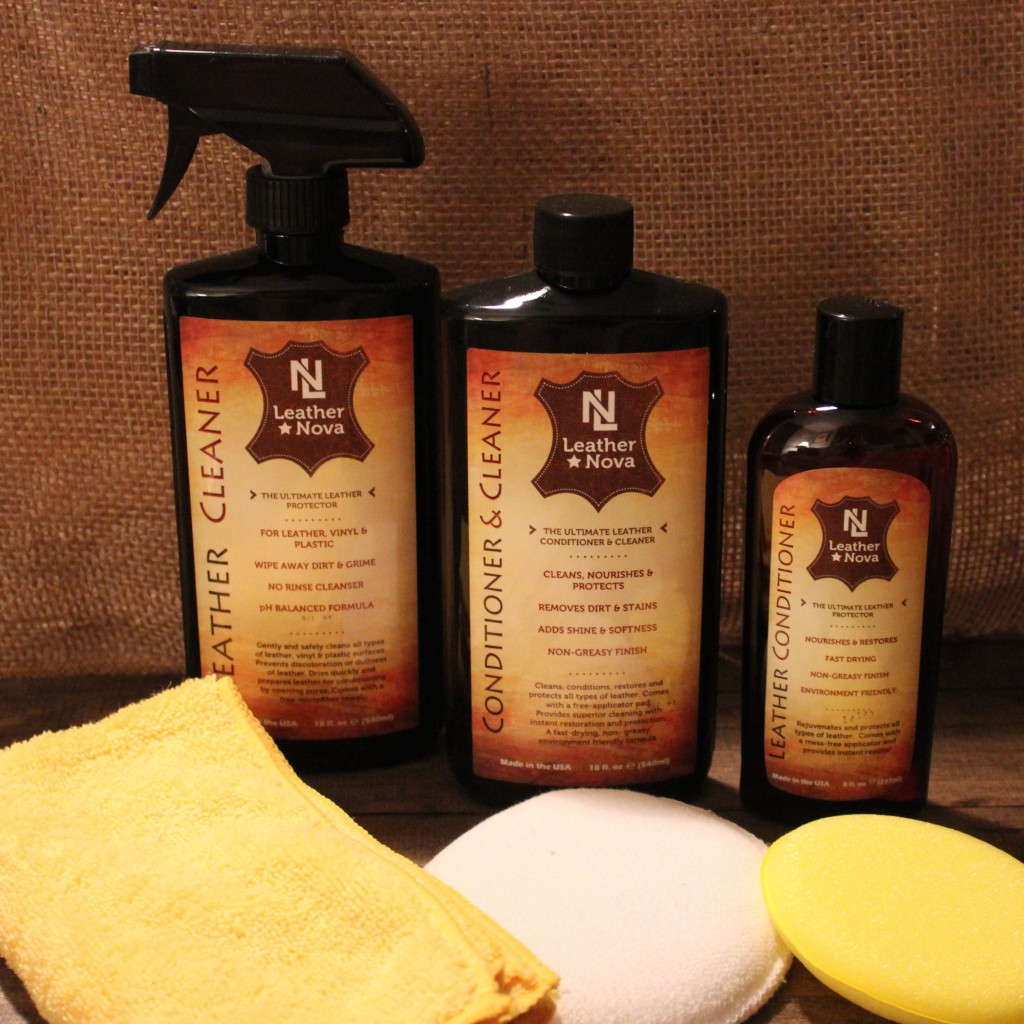 To clean my leather, I chose to use this three piece system from Leather Nova. Whatever products you use, the two important aspects of caring for leather are cleaning and conditioning. These Leather Nova products are excellent on both fronts and this three-piece kit will have all your bases covered.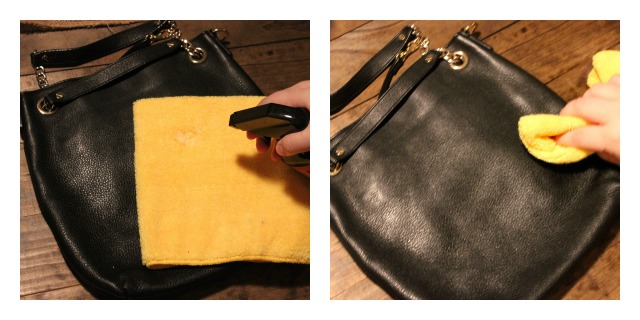 The first step is to thoroughly clean your leather. To do this, you'll need a leather cleaner and a microfiber cloth. This step removes all of the dirt and grime that has built up on your leather, which makes a huge difference in its appearance. Especially when it comes to a piece like a purse that you are constantly handling, setting on the floor, etc, its important to give it a good clean every once in a while. I really like using the Leather Nova leather cleaner because its a no rinse formula and it dries quickly.
To clean the leather, start by spraying a small amount of cleaner on the microfiber cloth. Never put products directly on your leather piece. Then use the cloth to clean the leather using gentle rubbing and circular motions. Be sure to patch test any new products on a small, inconspicuous location to be sure that it won't cause any damage. Use a dry section of the cloth to blot off any excess product, then allow the leather to thoroughly dry (should only take a few minutes).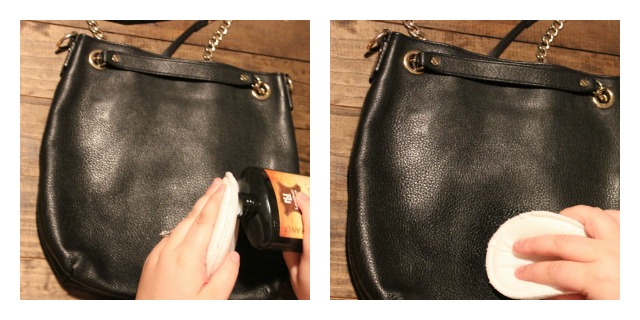 For deeper cleaning (like removing stains) and simultaneous conditioning, the job may be better suited for a cream cleaner and conditioner. The Leather Nova Conditioner and Cleaner is a non-greasy formula the I like for this purpose. To use it, you place a small amount on the microfiber sponge and rub the product thoroughly onto the leather. Use a clean cloth to remove any excess product and allow the product to absorb into the leather and dry completely (about an hour). At this point, you should start to see your leather start shining through! This deep cleaning and conditioning helps soften the leather, restore its flexibility, and restore its natural finish.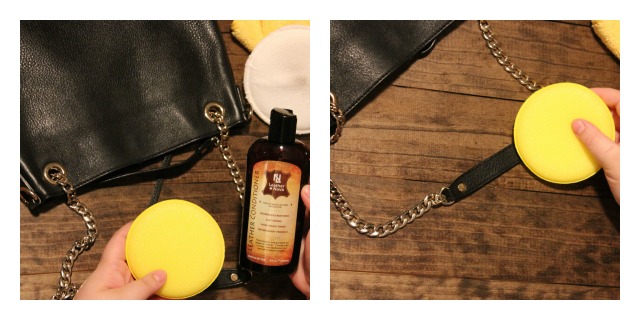 The last step is to condition your piece using a Leather Conditioner oil. I've always been pretty good about wiping down my pieces, but actually conditioning them with a proper oil is a step I wish I would've taken more seriously in the past. This step will help nourish the leather of your pieces and preserve them as they wear over time–especially the straps! Again, you apply the product to the sponge and then rub it gently onto the leather. Allow it absorb and then blot off any excess with a clean, dry cloth.
Taking these steps will preserve the beauty and life of your pieces. High quality products like this Leather Nova line makes the process that much simpler. These products are easy to use, come with the applicators, and have a non-greasy and quick drying formula. In addition to leather, these products can also be used on vinyl and plastic. Each individual product costs between $16-18 and the full set runs about $52. That's a lot cheaper than trying to replace my Michael Kors purse.
Disclosure: I received the products mentioned in this post gratis for the purposes of writing this review. All opinions are my own based on my personal experiences with the product.