I have always had an interest in aromatherapy. I've found that the right combination of scents can promote relaxation and even minimize some of the awful Chiari headaches, making me a believer in the power of scents and essential oils. My interest in essential oils was sparked again when Apothecary Extracts sent me their 100% Pure Australian Tea Tree Oil to test and share. There are so many practical uses for essential oils ranging from beauty tips to household cleaners and as I explore them more, I thought it would be fun to share them here.
Disclaimer!: I am not a doctor and this overview is based on my own research and experiences. It is possible to experience irritation from essential oils and you don't want to ever use them internally. If you have concerns, especially if you have allergies, be sure to address them with your physician. 

Tea Tree Oil
What it is: Melaleuca alternifoli, or tea tree oil, is a pure oil that comes from trees native to Australian.
How to buy: You can buy essential oils online or at health food stores. I buy mine from Amazon, which carries the Apothecary Extracts brand among others. Whenever you use an essential oil it is important to be sure that the oil you're buying is pure and doesn't contain any unnecessary preservatives or other chemical additives. These are typically a little more expensive, but the quality is worth it. The Apothecary Extracts Tea Tree Oil is 100% pure and does not contain any artificial ingredients or other fillers. They will even provide you with the chromatography report if you request it.
It is also important to know where your product comes from because different places have differing quality and testing standards. For instance, this Tea Tree Oil is pharmaceutical grade and, while it is a product of Australia, it is bottled here in the U.S. The bottle also has date the oil was bottled, making it super easy to keep track of how old your bottle is. This is useful to know because the oil can lose its potency over time.
How much does it cost: The Apothecary Extracts 4 oz. bottle is currently $24.99 on Amazon. That is great price on a huge bottle. Other brands run fro $10-30+ depending on the size.
What other oils does it pair well with?: There are loads of other essential oils you can blend tea tree oil with, but some of my favorites are chamomile, sage, bergamot, rosemary, eucalyptus, and lavender.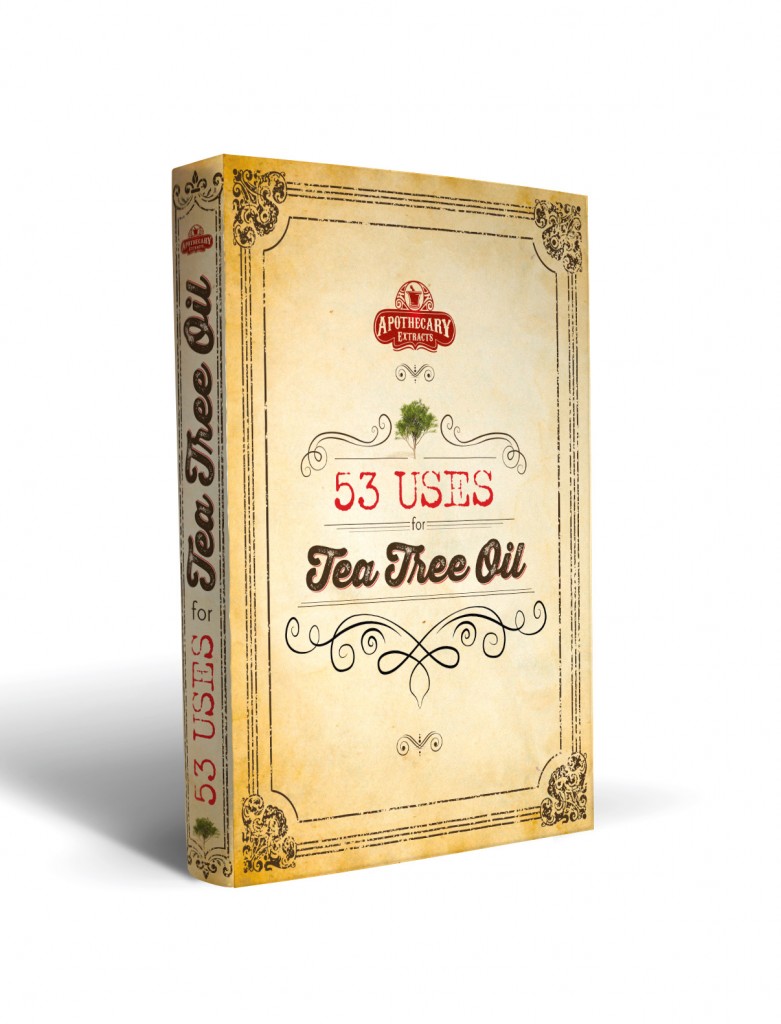 How to use it: This really depends on if you want to use it simply for its scent as part of an aromatherapy treatment or if you want to use it in some form of a product. Either way, there are tons of way to use it. If you buy the Apothecary Extracts Tea Tree Oil from Amazon, you'll also receive an e-book that includes over 50 ways to use tea tree oil from cleaning products to beauty goodies. The most important thing will all essential oils is to use them sparingly and be sure that they are adequately diluted. If you're experimenting with aromatherapy, I strongly suggest investing in an atomizer/diffuser.
Some of my favorite uses are to mix it with water in a spray bottle for an easy home cleaner or blend it with some of my other favorite scents in a diffuser for a relaxing room freshener.
How much do I need: Most recipes call for drops as the unit of measurement. You add them to your recipe using an eye dropper. The 4 oz. Apothecary Extracts bottle will be more than enough for all of your experimenting! The only downside I've found with this bottle is that it has a self-dropping cap at the top. I prefer to take that off and use a traditional eye dropper, but that's an easy fix.
Overall, I highly recommend the Apothecary Extracts brand and will definitely be buying oils from them when I need to replace others in my collection. They have a quality product, at a great price, with some stellar customer service from what I've experienced.
AND they are also giving a 4 oz. bottle of their Tea Tree Oil to one of you! Simply enter using the Rafflecopter widget below and the winner will receive a voucher code to redeem on Amazon for their bottle. Already a fan of Apothecary Extracts or just excited to try it? Spread the word by sharing on Facebook!
a Rafflecopter giveaway
Disclosure: I received this product gratis from Apothecary Extracts for the purposes of writing this review. All opinions are my own based on my personal experiences with the product.